The very first "green" project in Sweden
We are proud to contribute to the very first project in Sweden with pre-insulated district heating pipes with casing of 100% recycled material.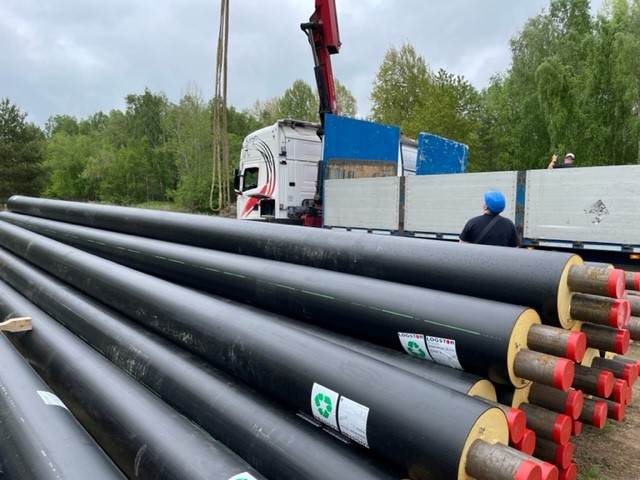 Our green journey continues in Sweden with Tranås Energi, who will soon begin the expansion of the district heating network to the future school in the Swedish city, Granelund. More specifically, the project entails app. 580 m of LOGSTOR TwinPipes in dimension 2x139 / 400 mm.
 
From previous green projects, we have proven results that 1.6 kg CO2 is saved per kg recycled HDPE. With regard to this particular project, our LOGSTOR TwinPipes with casing of 100% recycled material will contribute with nothing less than a total saving of 5.7 tonnes of CO2!
 
Together we are stronger! So thank you to Tranås Energi for making this wise decision to be part of our journey towards creating energy efficient and sustainable district heating for the benefit of future generations. And thank you for the amazing cooperation.
 
For further information about this project, reach out to our Sales Director Peter Björk – peter.bjork@kingspan.com / +46 19208164.