LOGSTOR Finland achieves major energy savings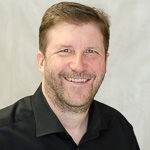 Jukka Lankinen, LOGSTOR Finland:
The Energy Efficiency Agreement provided a solid foundation for the necessary measures
NEWS | 10.10.2017 - Chemical Industry in Finland, Newsroom
LOGSTOR Finland's products for pre-insulated heating pipes generate little heat loss, thus benefiting the customers. LOGSTOR set the goal of achieving similar results in its own production process by joining the Energy Efficiency Agreement, which provided a good basis for improving energy efficiency. Results were immediate.
LOGSTOR Finland joined the Energy Efficiency Agreement for the period 2008-2016. According to Quality Manager Jukka Lankinen, the contract review was a good basis for energy saving measures.
- The review showed there was a great need for improving efficiency especially in recovering and utilizing waste heat generated in the process. We were also aware of the great potential economic benefits of developing our energy efficiency.
At the beginning of the contract period LOGSTOR invested in heating pumps. The water used for cooling is now extracted by heating pumps, and the heat is utilized, for example, heating the property and hot water. Heat is also directed to the various stages of the production process.
Jukka Lankinen says the energy efficiency agreement was necessary for LOGSTOR.
- We have followed the recommendations of the review as accurately as possible everywhere, not only in waste heat recovery. Attention is paid to the maintenance and adjustment of the air conditioning system. Automation adjusts ventilation according to how the factory works.
- Results are clear: our annual energy savings are more than triple compared to the target set in the contract, says Jukka Lankinen.
In June 2017, at Finlandia Hall in Helsinki, LOGSTOR Finland was awarded the honorary mention for its energy efficiency. The seminar was part of Finland's centenary celebration programme. It was organized by Motiva and Energy Authority, in co-operation with Ministry of Economic Affairs and Employment as well as Ministry of the Environment.