LOGSTOR Academy is perceived as the best in the business ‐ and that means value for our customers!
Dear Academy follower,  
It is not sufficient to produce a premium pipe system according to various required standards and simply leave installation and operation to the customer. Those who need to design, handle and service our pre‐insulated pipe systems, should be trained and certified by LOGSTOR Academy, where Education, Training and Competence is in focus. Thus, you will achieve the expected lifetime of the pre‐insulated pipe system with a minimum of repair costs during lifetime.
Optimal installation secures that the supply to our customers lives up to contemporary demands. It is essential that each component in the pipe system is handled and fitted correctly. There is no point having the best pre‐insulated pipes on the market from the perspectives of heat loss and service life, if installation of the joints is not of the highest quality. Hence, whether you are a client, supervisor, advisor or contractor, we have a training program tailored to fit your demand!    
The Academy headquarter is located in Løgstør, DK, and is to be considered the turning point for all Academy activities worldwide, with Birgitte Rönfeld as the main course coordinator.
The location of the trainings, however, varies, depending on their purpose. We have a full Academy setup in Løgstør and Fredericia (DK), in Hoepdorf (NL) with a satellite setup in Belgium. Currently, we are working on expanding our Academy further with a setup in Gliwice (PL) and Milano (IT).  
Besides the above Academy setups, we are also able to complete training sessions on local satellites in Sweden, Germany and Switzerland.  Finally, we have a possibility of arranging on‐site project training according to agreement.
The training program consists of both practical as well as theoretical training. It is very important to know how to crawl before you can walk, so theoretical training as well as the end‐tests are highly prioritized.
Essentially, theoretical training aims to provide the participants with the necessary know‐how about materials and their application as well as to make them familiar with Handling and Installation in general and the most important components in our Product Catalogue.
To demonstrate its importance, the end‐test must be passed with at least 80 pct. correct answers. Participants who pass the test receive a certificate that has a validity of 3 years.
The practical training is based on the "learning by doing" principle, which is very essential. Usually, one of the skilled Academy instructors kicks the training off with a demonstration, typically a joint installation, thus demonstrating and explaining the rules of correct installation. Then the fun begins; participants themselves will install the different joints and thereby experience the installation first hand.
It is a fact that pipe systems installed by professionally trained fitters have a long, maintenance‐free service life. It is therefore important that our participants do individual installations so that they can assure the expected lifetime of your network. 
LOGSTOR certificate is issued upon a completed training. The certificate is our evidence to the fact that only the best people install our products in the field. Hence, our wish is that that our customers always will require that any joint fitter who is installing our joints is certified by LOGSTOR Academy.
The certificate is designed as a small laminated pocket certificate, and the fitter must be able to display it on demand during every installation to prove the perfect end‐result.
"We have a strong Academy, where the education is conducted by the best instructors who present the participants with LOGSTOR's know‐how and experience. It simply is a prerequisite for proper efficiency of the installation, long life of the pipe systems and a minimum of repairs. Thus, value for both our customers and LOGSTOR.  
Should you have any questions about LOGSTOR Academy, please do not hesitate to contact me".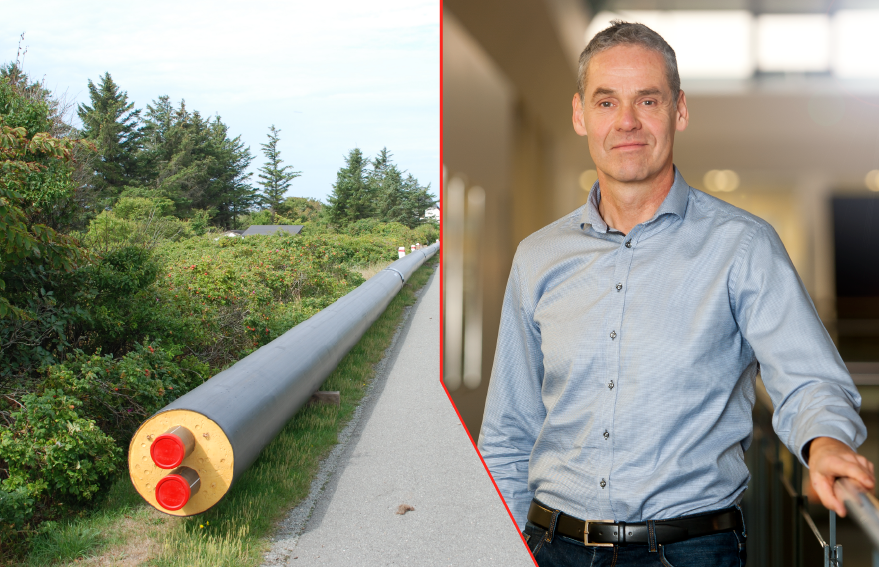 Best regards,
Peter Jorsal Product & Academy Manager, LOGSTOR A/S