Expansion of the district heating distribution network in Jönköping, Sweden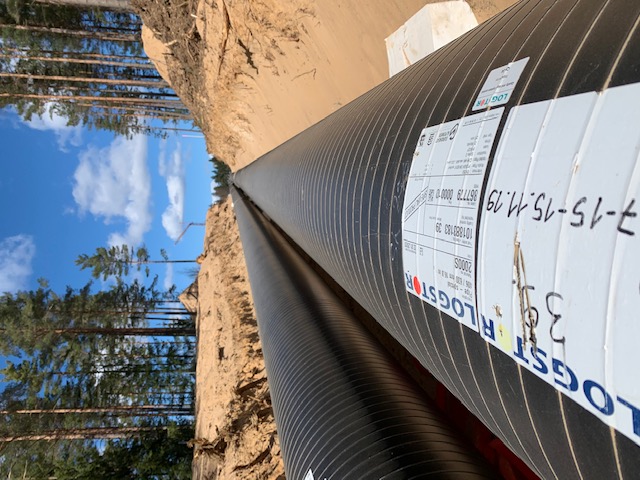 In order to obtain the highest customer satisfaction, nothing less than a perfect project execution is required!
In 2019, it has been decided to expand the District Heating distribution network in Jönköping, Sweden.
As a part of this development, Jönköping Energi (JEAB) decided to build a new distribution line from Jönköping Energi utility in Torsvik to Stigamo, thereby increasing the district heating capacity.
The future of the combined Heat & Power plant in Torsvik is to be a central production capacity, which fits perfectly with the JEAB's long-term strategy to further develop their district heating network, with energy efficiency as the highest priority.  
Delivery of material for this project was awarded to LOGSTOR. During the first quarter of 2020, we have delivered approx. 10 km of DN400 pipes and fittings - the final deliveries will take place in early May.
Throughout this project, our cooperation with JEAB has been very smooth, and we are pleased to be able to continue this great cooperation in a new project, where we have just started deliveries.
Since this project included rather high volumes of material during a short period, it was important that logistics worked seamlessly. Our forwarding company in this project, KOLANKO, has been a valuable partner who ensured that all deliveries arrived on time and on the correct unloading places.
For more information, please contact:
Peter Björk, Sales Director - pbj@logstor.com